Business Planning & Analysis 2016
Big Data & The Future of Analytics
Two days of discussion, thought leadership and networking focused on the breadth of business analytics - finance, marketing, customer, Big Data, data management and technology. Business Planning & Analysis 2016 is a vendor-neutral event, featuring learning sessions and case studies from leading practitioners and thought leaders working in analytics today.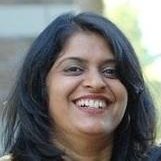 In today's marketplace, good analytics are the key differentiator for smarter decision making and gaining competitive advantage. An organization's ability to harness and leverage the wealth of available organizational data is a key factor in effective, strategic and tactical planning.
Business Planning & Analysis 2016 is a comprehensive learning and networking opportunity designed specifically for business professionals from across functional backgrounds who use analytics in their planning and forecasting process. This comprehensive event combines technical, strategy sessions as well as case studies to display practical usages of predictive and business analytics.
VENUE
Weston SFO
1 Old Bayshore Boulevard
Millbrae, CA 94030